Dental Bonding in Spokane, WA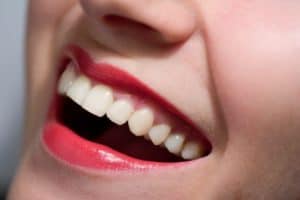 Who says achieving your dream smile needs to be time consuming or expensive? At 5 Mile Smiles, Dr. Jason Keefe and our stellar team pride ourselves on offering a wide-range of cosmetic dental solutions to fit the needs, preferences and budgets of our diverse patients. Among the most popular, effective and affordable cosmetic treatments we offer is dental bonding. With dental bonding, we apply high-quality composite resin to the surface of the teeth to reshape cracked or chipped teeth, fill in small gaps or spaces, or enhance the color of dull or worn teeth. Dental bonding can be performed in just one appointment, and because results are instantaneous, you can leave our office and immediately show off your improved, beautiful smile to the world!
Am I a Candidate for Dental Bonding?
Dental bonding may be a great option for you if you are bothered by any of the following:
Minor chips or cracks in one or more teeth
Small gaps or spaces between teeth
Stains or discoloration, including those that do not respond to whitening or bleaching products
Misshapen or sized teeth
Depending on your aesthetic needs and goals, Dr. Keefe may recommend dental bonding as a solo procedure or as part of a multi-step cosmetic treatment plan called a smile makeover. To help you get a better idea of what your results will look like, the dentist will use advanced digital imaging that provides a visualization of the proposed treatment and results. Dr. Keefe will work closely with you to determine the best course of treatment.
During your initial consultation, Dr. Keefe will also check for any oral health issues. If there is a problem, it will need to be addressed prior to dental bonding.
What To Expect During Dental Bonding
Dental bonding can be completed in a single appointment in our office. Unlike other cosmetic dental treatments like porcelain veneers, bonding does not require impressions, molds or temporary restorations.
To begin, Dr. Keefe will prepare the tooth or teeth that will receive the bonding. He will etch the outer layer of enamel so the composite resin material can adhere properly to the surface of the tooth. Next, a shade guide will be used to select the color for the resin. Dr. Keefe will select the shade that best matches the surrounding teeth. The composite resin will be applied to the tooth and carefully sculpted to the desired size and shape. Dr. Keefe will then use a high-intensity light to harden the resin and bond it into place. After checking your bite, Dr. Keefe will smooth and polish the composite resin so it matches the translucent quality of your surrounding teeth. Once treatment is complete, you can return home or to work or other everyday activities and enjoy your transformed smile.
How Long Does Dental Bonding Last?
With proper care, dental bonding can last for many years. We recommend you avoid eating hard or sticky foods that can damage the composite resin material, or chewing ice, bottle caps or other objects that can crack the material. Tooth grinding or clenching should also be avoided.
Learn More About Dental Bonding In Spokane, WA
If you would like more information on dental bonding or the other cosmetic dental procedures we offer, please schedule an in-office consultation. Contact 5 Mile Smiles by calling (509) 326-2621 today.
Contact Us Today!