Lumineers in Spokane, WA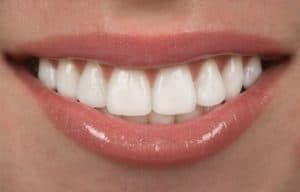 Don't let a crack, chip or other superficial flaw in your smile prevent you from smiling and looking and feeling your best. At 5 Mile Smiles, Dr. Jason Keefe offers a full range of cosmetic dental treatments to beautify your smile, including Lumineers. Lumineers are a special type of dental veneers that do everything other veneers do, but involve less preparation and wait time. With Lumineers, Dr. Keefe can conceal chips, cracks, small spaces and stains to greatly enhance the appearance of your teeth and restore a beautiful and natural-looking smile.
Lumineers vs. Traditional Veneers
Lumineers differ from traditional veneers in that they typically do not require the removal of any tooth structure to accommodate them. This is because Lumineers are ultra-thin and can usually be slipped right over the teeth. Because no drilling, grinding or cutting of tooth structure is involved with Lumineers, there is no risk of tooth sensitivity during and after treatment. This also means there is no need for anesthetics during treatment. Thanks to this minimal prep, Dr. Keefe can usually place Lumineers much more quickly than traditional veneers. Lastly, Lumineers are a reversible treatment. Unlike traditional veneers, Lumineers can be removed immediately as your natural teeth are left intact and not whittled down.
Dr. Keefe can discuss the differences between Lumineers and traditional veneers during an in-office consultation. After evaluating your teeth, aesthetic concerns and goals, he can help you select the appropriate treatment option. Lumineers can be placed on their own or as part of a multi-step treatment called a smile makeover. In any case, Dr. Keefe will tailor your treatment to your needs.
Can I Benefit From Lumineers?
Lumineers address the same aesthetic concerns as traditional veneers, including:
Minor chips and cracks
Stains and discoloration, even those that do not respond to teeth whitening or bleaching treatments
Irregularly shaped or sized teeth that create the appearance of a crooked or misaligned smile
Small gaps between teeth
Worn tooth enamel
Lumineer Procedure Details
The process of creating, placing and fitting your Lumineers is similar to that of traditional veneers, with a few key differences. First, Dr. Keefe will create a mold of the teeth that will receive the Lumineers. Because no tooth structure is removed, this process is painless. You two will work together to color-match your Lumineers to your natural tooth enamel. Next, he will send the mold and other information to the dental laboratory that will craft your Lumineers. Unlike traditional veneers, no temporary restorations are needed with Lumineers.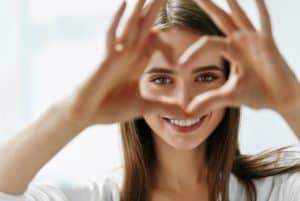 Once the Lumineers are ready, you will return to our office for placement. Your bite will be checked, and once you are happy with the fit, look and feel of your Lumineers, Dr. Keefe will bond them into place using a strong dental adhesive. There is no downtime or restrictions following treatment; you will be free to enjoy your newly improved smile immediately after.
With proper care (e.g., regular brushing, flossing and dental checkups), your Lumineers can last for many years. We also recommend that you don't chew on hard objects or grind your teeth, both of which can crack the Lumineer material.
Learn More About Lumineers In Spokane, WA
Would you like to learn more about enhancing your smile and confidence with Lumineers? Schedule a consultation with 5 Mile Smiles to discuss your treatment options in detail. Please contact our Spokane dental practice by calling (509) 326-2621 today.
Contact Us Today!