Oral Surgery in Spokane, WA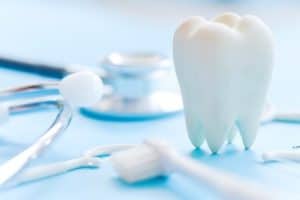 Sometimes the path to a beautiful and healthy smile requires surgical intervention. At 5 Mile Smiles, Spokane dentist Dr. Jason Keefe and our trusted team are committed to making your oral surgery experience as comfortable and pleasant as possible. With over 25 years of experience, Dr. Keefe has performed a variety of oral surgery techniques to rehabilitate his patients' oral health back to optimal state. He believes in staying abreast of the latest dental advances, including digital imaging and laser technology, to deliver quality dental care that is as gentle and comfortable as it is safe and effective.
Teeth Extraction
Tooth extraction refers to the removal of a tooth from its socket in the jawbone. Extraction is necessary when a tooth is so decayed or damaged that it can no longer be properly restored back to health. Impacted teeth, or teeth that do not have enough room to properly grow in the mouth, also require extraction.
There are two types of extractions. A simple extraction is usually performed on a tooth that is visible in the mouth, while a surgical extraction is necessary for teeth that are difficult to see or reach because they have not fully erupted or have broken off at the gum line. Surgical tooth extraction can be performed using a local anesthetic to minimize discomfort. We also offer oral sedation that will put you in a relaxed, "dream-like" state while we perform your procedure.
Wisdom Teeth Removal
Wisdom teeth removal is one of the most common types of tooth extractions that we perform at our Spokane dental office. Because wisdom teeth are the last teeth to erupt, they are more likely to have insufficient space to grow in the mouth and cause problems. During wisdom tooth extraction, the targeted tooth may be fragmented into pieces for easier removal. Once the tooth is removed, the surgical site will be closed with stitches or sutures.
Dental Implant Placement
Dental implants restore teeth in their entirety, from the root to the crown. Implant surgery involves inserting a titanium post or screw into the jawbone so it can serve as stable foundation for an artificial tooth or teeth. During surgery, a small incision will be made in the gum tissue and bone. The post will then be carefully put into place and then left to heal and integrate with the surrounding jawbone. Once the implant post and bone have fused together, the replacement tooth or teeth will be placed on top. Dental implants can be used to support a dental crown, bridge, full dentures or partial dentures.
Bone Grafts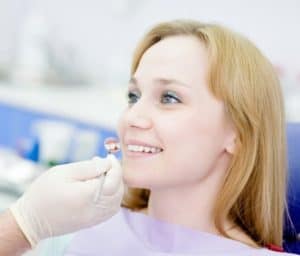 If you require a dental implant but do not have sufficient jawbone to properly support one, a bone graft must be performed. Bone grafts involve removing bone from another area of the patient's jawbone, other body area or from a donor. Dr. Keefe most often receives bone from a national bone bank.
Contact 5 Mile Smiles
To learn more about oral surgery with Dr. Keefe, please schedule a consultation. Contact our Spokane dental office by calling (509) 326-2621 today.
Contact Us Today!
"Staff and doctor very friendly and informative. I am very impressed with 5 mile smile!"
– Judy C
"Nice office. Friendly staff. I had no pain during my procedure – a root canal – and that was one of my main concerns. Will be back."
– Colleen Romine