Sedation Dentistry in Spokane, WA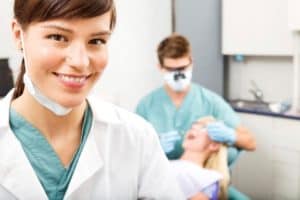 Does the mere thought of visiting the dentist make you feel uneasy or nervous? If so, you are not alone. Many people report feeling some degree of dental anxiety, and approximately 30 percent of the general population say they avoid the dentist altogether as a result. Unfortunately, skipping dental appointments puts you at risk for a slew of oral health problems, some of which could have adverse effects on your general health and wellbeing.
At 5 Mile Smiles, we strive to take the anxiety out of visiting the dentist. Led by trusted dentist Dr. Jason Keefe, our Spokane dental practice is known for our gentle and compassionate approach to dental treatment and care. From dental cleanings and exams to restorative dentistry, we strive to make your time with us as comfortable and stress-free as possible. If you feel anxious or nervous about receiving dental care, our team may recommend oral sedation. Oral sedation is safe and involves taking medication that puts you in a relaxed, "dream-like" state during treatment. With oral sedation, you can receive the dental treatment you need, worry-free.
Can You Benefit From Sedation Dentistry?
Sedation dentistry can be used during virtually any dental treatment, including routine dental cleanings, dental fillings and oral surgery. You may benefit from sedation dentistry if you experience any of the following:
Anxiety or stress about receiving dental treatment
Fear of dental drills, needles or other dental instruments
A strong or overactive gag reflex
A low pain tolerance
Extreme tooth sensitivity
Difficulty sitting still during extensive dental treatment
Prior to recommending oral sedation, our trained and experienced team will evaluate your complete medical history to make sure you don't have any medical conditions that could cause adverse reactions, or take any medications that could cause an interaction.
About Oral Sedation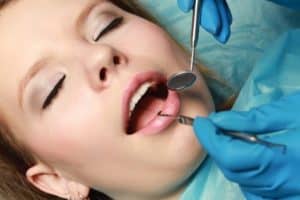 Oral sedation, also known as conscious sedation, is administered in the form of a sedative pill. The medication will put you in a relaxed state, free of anxiety but still awake and conscious so you can communicate with our team during treatment. Depending on the specific medication, you will be instructed to take the pill the night before or an hour before your treatment. Because oral sedation does not provide pain relief, a local anesthetic may be applied to numb the treated area or areas for added comfort.
After your treatment with sedation dentistry, you will need to have a loved one drive you home. Be advised that it can take up to 24 hours for the full effects of oral sedation to wear off.
Is Sedation Dentistry Safe?
Although there are always risks with sedation medications, these risks are significantly reduced when sedation dentistry is administered by a dentist who is properly trained and licensed.
If you are considering sedation dentistry, your dentist will sit down with you to discuss your medical history, current health and medications you take. They can determine whether you have any personal risk factors that could increase the likelihood of complications.
Sedation Dentistry FAQs
How will I feel after oral sedation?
It can take up to 24 hours for the effects of the medication to wear off after treatment. You will need a friend or family member to drive you home from your appointment, and you will probably want to rest the remainder of the day. You should be able to resume normal activities within a day.
Will I remember anything after my appointment with oral sedation?
You will have little to no recollection of your visit.
Does insurance cover sedation dentistry?
Insurance coverage can vary by situation. Sometimes sedation dentistry is covered for patients with medical disabilities or conditions that interfere with the ability to receive dental care, or patients who are formally diagnosed with severe anxiety or phobias. It is best to verify your policy's details with your insurer.
Is sedation safe for children?
Dental sedation is safe for children when administered by a qualified dentist and when the proper precautions are taken.
What medication is used for oral sedation?
Usually the medication used for oral sedation is Halcion or Triazolam, both of which are similar to Valium.
Schedule a Dental Consultation
If you have been avoiding dental treatment due to fear or anxiety, the team at 5 Mile Smiles is ready to help. We encourage you to schedule a consultation to find out if sedation dentistry is right for you. Contact our North Spokane dental practice by calling (509) 326-2621 today.
Contact Us Today!
"They take really good care of you and even have a comfort menu blankets pillow water etc .very nice people."
– Tammi McClure
"Every person who works there is friendly and helpful. From Sarah who works the desk to Dr. Keefe. We are so glad we found them."
– Angela Zigarlick