Dental Bridges in Spokane, WA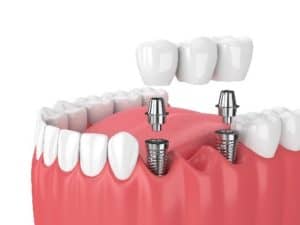 Missing one or several teeth can do more than affect your willingness to smile. A gap between teeth can impair your speech and restrict chewing function, affecting your ability to speak properly and enjoy your favorite foods. Gaps in the mouth also open the door to decay and other oral health problems. If left untreated, these issues can spread to other parts of the body and lead to serious health conditions.
At 5 Mile Smiles, Dr. Jason Keefe and our trusted team are committed to helping you enjoy a healthy and happy smile. If you need to replace one or more missing teeth, we encourage you to consider a dental bridge. There are several types of dental bridges, and our experienced dentist can help you select the one that fits your needs and goals.
Same-Day Dental Bridges
Dr. Keefe can also plan, create and place dental bridges in a single dental appointment using the innovative CEREC system. CEREC uses digital imaging to capture your mouth's specifications, which will be used to design the bridge. The bridge is then milled from a block of high-quality porcelain in Dr. Keefe's office. Thanks to advanced computer software, Dr. Keefe is able to place the bridge precisely in the mouth for a secure fit. With CEREC, there is no need for ill-fitting temporary restorations as your permanent dental bridge will be ready for you within minutes.
Can I Benefit From A Dental Bridge?
There are several benefits to replacing one or several teeth with a dental bridge. First, closing gaps left by missing teeth lowers the risk of decay, gum disease and other dental issues. Filling in gaps also prevents the surrounding teeth from shifting or drifting out of position, preserving an even and aligned bite. Dental bridges strengthen the bite, which is important for proper chewing. They also prevent the jaw bone from shrinking, which can lead to a "sunken" or hollowed out facial appearance. In addition, dental bridges are fixed into place. This means that the artificial tooth will not shift or slip out of the mouth and you can speak, eat and smile with confidence.
Last but definitely not least, dental bridges restore the appearance of a whole and complete smile. You can enjoy the boost in self-confidence that comes with having a full set of teeth that look both natural and beautiful.
Dr. Keefe can determine whether a dental bridge is right for you after examining your teeth and evaluating your needs.
Understanding the Types of Dental Bridges
There are three main types of dental bridges:
Conventional fixed bridge, consisting of an artificial tooth (pontic) positioned in between two dental crowns. The pontic is placed into the gap while the crowns are placed on the teeth adjacent to the gap.
Cantilever bridge, which consists of a pontic and two dental crowns next to each other.
Maryland bridge (resin-bonded bridge), consisting of a pontic with two metal clasps or wings attached to it. The wings are bonded to the back of the neighboring teeth.
Dental Bridge Procedure Details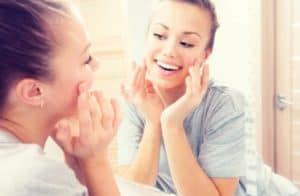 It typically takes two dental appointments to plan, place and fit dental bridges. During your first appointment with Dr. Keefe, your teeth will be prepared and impressions will be taken. The impressions and information regarding your teeth will be sent to a dental laboratory where your permanent restoration will be made. A temporary dental bridge and/or crown(s) may be placed to protect your teeth in the meantime.
Once your dental bridge is ready, you will return to our office. Dr. Keefe will remove the temporary teeth and position the permanent bridge. He will check your bite, and once you are happy with the look, feel and fit, the bridge will be bonded into place.
With good oral health and proper care, your dental bridge should last without any problems for many years.
To learn more about dental bridges and the other restorative options we offer for replacing missing teeth, please schedule a consultation. Contact 5 Mile Smiles by calling (509) 326-2621 today.
Contact Us Today!