Do you wish your teeth looked better than they currently do? Even healthy teeth may not look as bright or straight as you would like. Fortunately, achieving the smile you have always dreamed of is attainable with cosmetic dentistry. At 5 Mile Smiles, Dr. Jason Keefe offers a comprehensive dental plan called smile makeover. Each plan is customized to meet your unique goals and combines various cosmetic procedures to maximize the results.
Who Can Benefit from Smile Makeover?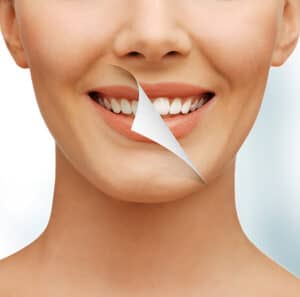 The ideal candidate for smile makeover is someone who wants to transform their teeth and gums with two or more cosmetic procedures. You should have healthy teeth (or take the necessary steps to make your teeth healthier) prior to making cosmetic enhancements. Smile makeover can help you if you have:
Stained or yellowed teeth
Noticeable gaps between your teeth
Teeth with cracks or chips
Teeth that are crooked or misaligned
A large space in your smile due to a missing tooth
Contact Us Today!
Procedures Frequently Incorporated in Smile Makeover
To help your smile look its best, Dr. Keefe may include multiple treatments, such as:
Teeth Whitening
Your teeth can gradually become yellower due to staining. Dr. Keefer offers two types of treatments: Zoom in-office whitening treatment and an at-home kit with trays that are custom-built for your mouth. With strong but safe levels of bleaching, your teeth should look several shades whiter, with better results than products available in stores.
Veneers
Porcelain veneers are the most effective way to achieve the smile of your dreams. Veneers allow you to make your teeth look the exact shape and shade you desire. They are appropriate whether you want a single veneer to cover a cracked or misshapen tooth or a whole row of veneers to make your teeth look longer, whiter, and more evenly spaced.
Lumineers
Lumineers are like porcelain veneers and address the same list of cosmetic concerns. The main difference is that Lumineers shields are extra thin, meaning they can fit over your existing teeth without needing to file off enamel. In other words, Lumineers do not permanently alter your teeth and can be reversed.
Dental Bonding
Bonding uses composite resin molded over a natural tooth to make aesthetic improvements such as concealing discoloration, abnormal tooth shape, or cracks and chips. While it is less durable than other cosmetic options (lasting up to five years), it also a more affordable treatment that is remarkably easy for the patient to undergo.
Invisalign®
Dr. Keefe has completed special training in orthodontics, and frequently recommends Invisalign as a great treatment for straightening teeth. It is especially popular with patients who want to make cosmetic improvements to their mouths since the clear aligners are hard for others detect, unlike traditional braces.
Dental Crowns
Although dental crowns are often used in reconstructive dentistry procedures, they can also serve an important aesthetic role by fitting over an undersized or slightly misshapen tooth. Your crown is chosen so that it corresponds with your natural teeth, making your smile appear seamless.
Laser Gum Contouring
If you are concerned about having a gummy smile, Dr. Keefe can reshape/resize the gums with a laser to expose more of the tooth for even proportions and a more beautiful smile.
Why You Should Choose 5 Mile Smiles for Your Cosmetic Dental Needs
Throughout his career, Dr. Keefe has refined his dentistry techniques and continued his education to best serve his patients in and around Spokane, Washington. Because he also specializes in restorative dentistry, he ensures that all treatments you undergo improve or maintain the functionality of your teeth and bite rather than simply improving the aesthetics.
It's never too late to get the perfect smile. For a customized plan that finally helps your smile to shine, please schedule a consultation with Dr. Keefe by calling 509-326-2621.
Contact Us Today!
"I love that the people recognize me as I walk in and they do really good work!"
– Jade Reguba
"My first dentist visit after moving to Spokane and I chose the right one! Everyone was friendly and accommodating. I thought I'd miss my former dentist but 5 Mile Smile made the transition super easy.. I highly recommend them."
– DJL